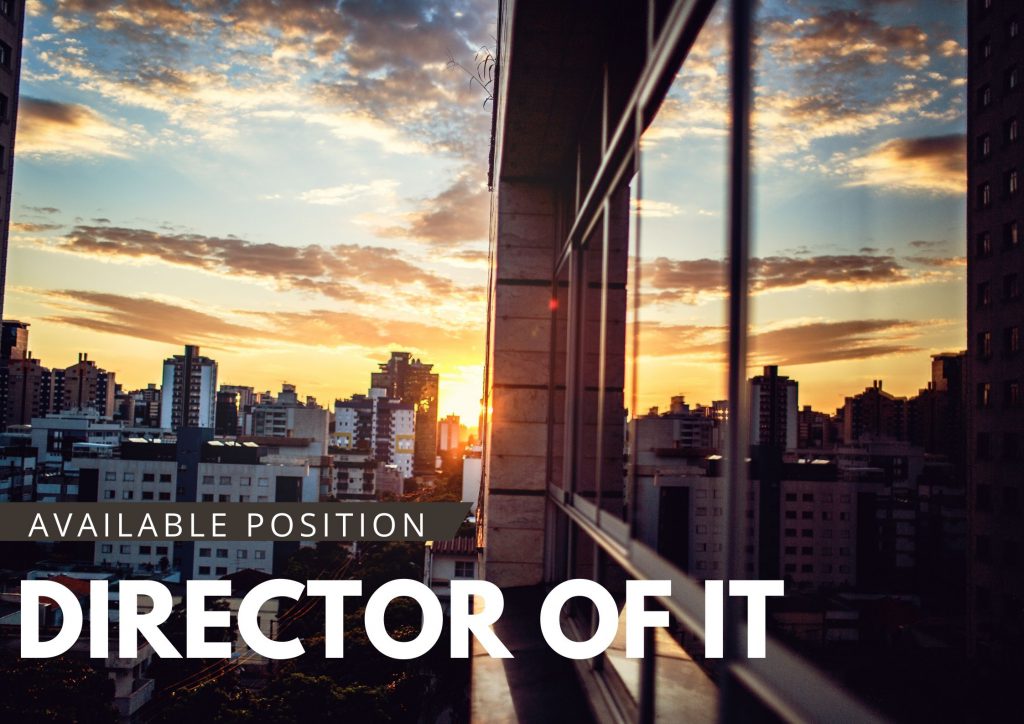 Our client is a luxury 5* high-end Hotel located in Bangkok, Thailand. Hotel is part of a large worldwide chain.
Title of Position: Director of IT
Package: Negotiate
Benefits: The position offers a Local package with all the usual benefits
Qualifications
Thai nationality
Master degree or Bachelor Degree in Computer Science, IT, software or computer engineering fields or equivalent
10 years of experience as an IT Project Director/Manager/Program Manager/ for medium to large and complex projects, managing work delivered through multiple third parties delivery team, design and building custom solutions and integrating with package, SaaS or enterprise solutions
Previous IT management experience, preferably in the hotel, leisure, and/or service sector
Strong experience in managing and influencing multiple business stakeholders, senior management, executive level and vendors
Ability to keep abreast of the new technologies with a view of implementing them to increase productivity and efficiency of the organization.
Detailed understanding of the end-to-end software life cycle, operational and support procedures and processes
Display leadership in action – self-directed and motivated
Apply:
You can apply online or send your application directly to jobs@azurejob.com
Your application should include a detailed CV (with a recent photo), briefly outlining your past work experience and achievements.

Please also provide 3 referees (incl. email addresses).
Due to the anticipated volume of applications only shortlisted candidates will be contacted.
To see other vacancies or confidentially register your interest for future opportunities go to applicant registration.
AZURE Recruitment is a leading Executive Search Firm serving the Hospitality industry exclusively. Join us onlinkedin for daily job postings.