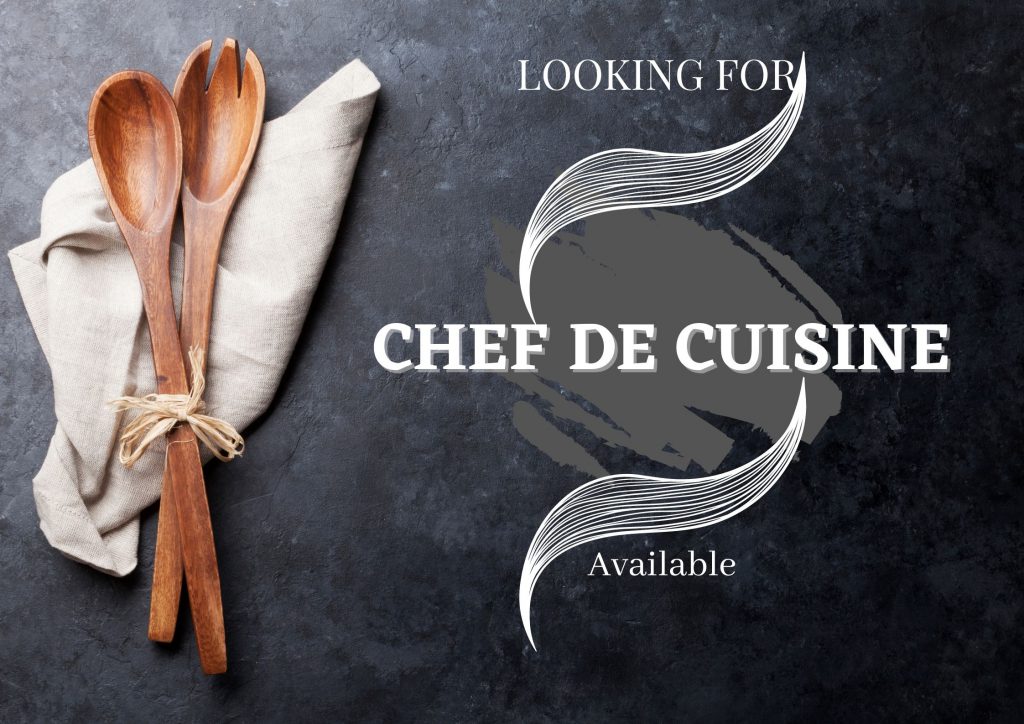 Our client is a luxury 5* high-end Hotel located in Bangkok, Thailand. Hotel is part of a large worldwide chain.
Title of Position: Chef De Cuisine
Package: Negotiate
Benefits: Negotiate
The restaurant's relaxing haven elevates all-day dining through a wide variety of western and Asian dishes, including much-loved Thai classics such as Pad Thai.
Guests can dine outdoors or indoors and choose from a generous breakfast selection through to a full à la carte menu, available throughout the day. Freshly-baked pastries and homemade ice cream are just some of the temptations on offer for those after a sweet treat.
Major responsibilities:-
Lead and provide essential vision to the culinary operation.
Deliver quality to guests and satisfaction to the colleagues through learning and development, team building, and interaction.
Prepare in accordance with quality, availability, and seasonality and ensure market lists are completed on a daily and weekly basis
Maintain operating food cost percentages at agreed levels.
Organize manning schedule for the main kitchen with regard to productivity, cost, and daily forecast.
Supervise and monitor the consistency of food standards in restaurant requirements, with particular attention to:

Quality of presentation
Quality of taste
Operating equipment clean and to standard
Strict compliance with the concept of in-season only vegetables and fruits

Conduct spot checks at regular intervals.
Ensure safety and hygiene training with all employees in the department.
Qualifications:-
Culinary diploma and accredited continuing education requirement.
Minimum of 3-5 years specializing in the area of expertise from well-recognized properties/restaurants.
Possess good English communication skills.
Passionate, committed, creative, flexible, and a team player with a high energy level.
Ability to perform duties under pressure.
Computer literate and HACCP knowledge
Apply:
You can apply online or send your application directly to jobs@azurejob.com
Your application should include a detailed CV (with a recent photo), briefly outlining your past work experience and achievements. Please also provide 3 referees (incl. email addresses).
Due to the anticipated volume of applications only shortlisted candidates will be contacted.
To see other vacancies or confidentially register your interest for future opportunities go to applicant registration.
AZURE Recruitment is a leading Executive Search Firm serving the Hospitality industry exclusively. Join us on linkedin for daily job postings.