Assistant Director of Human Resources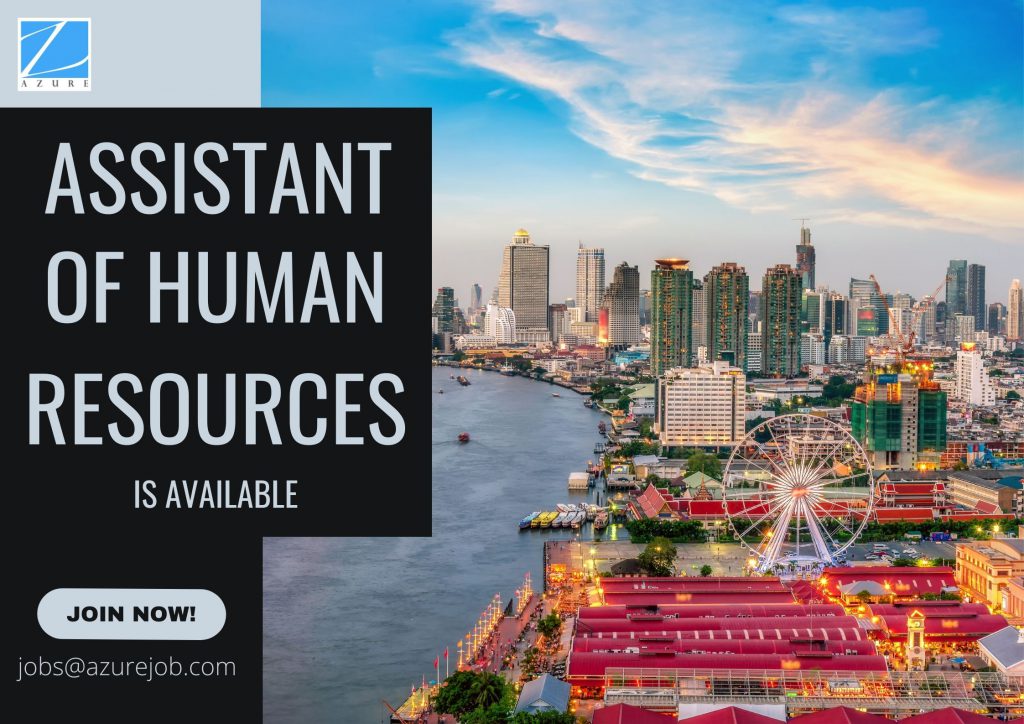 Our client is a luxury 5* high-end Hotel located in Bangkok, Thailand. Hotel is part of a large worldwide chain.
Title of Position: Assistant Director of Human Resources
Package: Negotiate
Benefits: The position offers a Local package with all the usual benefits.
Role and Responsibilities:
Include, but are not limited to the following;
Assist the Director of Human Resources in creating and implementing the People Strategy.
Execute tasks related to Talent Acquisition/Recruitment, Training, Salaries and Benefits.
Plan and direct the functions of the Human Resources Department.
Responsible for all aspects of the day-to-day operations of the Human Resources Department.
Ensure the organisation meets all regulatory requirements and other record keeping.
Research, propose and drive compensation programs.
Research, design, and implement employee policies and procedures.
Develop and lead the recruitment and employee retention efforts.
Budget and forecast department needs.
Requirements:
Bachelor's Degree in Human Resources or related field.
At least 3 years of experience in a luxury establishment/luxury retail in a similar role.
Fluent in English and Thai language.
Solid Talent Acquisition/Recruitment background.
Strong business acumen and legal knowledge.
Sound knowledge and skills in HR digital transformation.
Excellent organisational and interpersonal skills.
Ability to handle challenging tasks and situations.
Result & detail-oriented, timeline focused and well organized.
Positive and motivated to continue elevating the department to the next level.
Apply:
You can apply online or send your application directly to jobs@azurejob.com
Your application should include a detailed CV (with a recent photo), briefly outlining your past work experience and achievements. Please also provide 3 referees (incl. email addresses).
Due to the anticipated volume of applications only shortlisted candidates will be contacted.
To see other vacancies or confidentially register your interest for future opportunities go to applicant registration.
AZURE Recruitment is a leading Executive Search Firm serving the Hospitality industry exclusively. Join us on linkedin for daily job postings.