This hotel GM sailed on a small boat for almost two years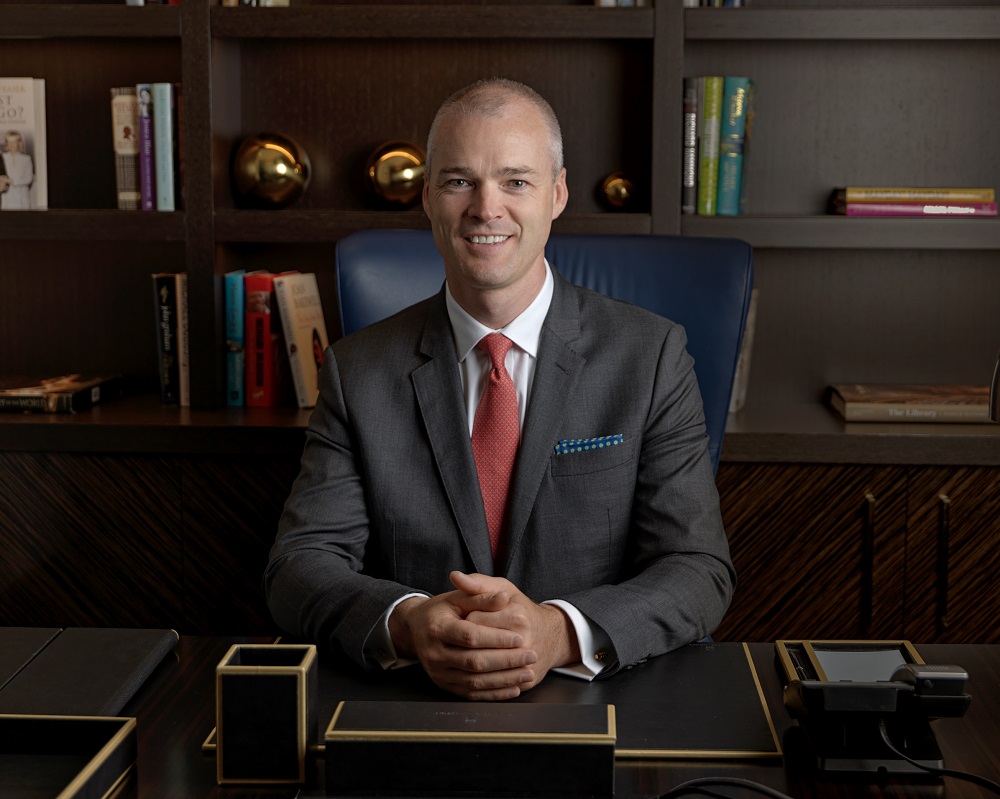 The Ritz-Carlton, Astana, a luxury hotel built in the heart of Kazakhstan, has welcomed Tony Coveney as the new general manager of the hotel. With more than twenty years in hospitality and considerable exposure to luxury hotel brands, Coveney brings an impressive resume of experience to The Ritz-Carlton, Astana which in June this year celebrated its two-year anniversary.
In this exclusive interview, the Irish GM speaks about his new position, Astana's deep-rooted history, and what he learned from living on a small boat for almost two years.
TD: Congratulations! What excites you the most in taking this new position?
TC: Moving to a new destination is always exciting. In our business of hospitality, culture plays a key role and is of course delivered through people. Therefore, every location has its own signature for service and hospitality.
Kazakhstan presents a unique guest experience which is warm, welcoming and deeply rooted in tradition. I see an interesting cocktail of northern and eastern geographic influences which is sophisticated yet full of humility and character. The Ritz-Carlton, Astana is a pioneer in luxury for the city and the county and to lead such a team of hospitality professionals is both an honour and a privilege.
For those who haven't been to Astana (Nur-Sultan) — what's it like? What's so special about the place?
In Nur-Sultan, I see ambition mixed with a deep-rooted history of survival. The vast expansion of the city in such a short space of time represents a desire to show identity, sophistication and technological advancement. It is really exciting to be part of this movement in the coming years.
I've read you're involved in charity projects — could you tell us more about this?
Coming from a large family has taught me the importance of teamwork and contribution. Throughout my life, I have always found ways to give back to the community around me in the belief that gratitude is a key component for happiness in life. My charity work has supported a wide variety of causes including children in need, homelessness, mental health, the environment and cancer research.
Could you share with us the experience of living on a small boat?
I could most definitely write a book about this adventure. So many stories to tell about people we met and places we went to. The experience of living on a small boat with my family for almost two years presented human challenges that most people may never encounter.
We had many long voyages at sea with only the weather and a compass to guide us. The escape from computers, telephones and normal life for so long was scary yet deeply liberating. The diversity in cultures we experienced at a young age was a university for life that was just priceless.
As I have grown and developed my professional and family life, I often dip into this reservoir of experience for inspiration and guidance.
What drives you to do all these things?
Fundamentally, I'm interested in people. Achievement through others is incredibly gratifying. An experience shared is an experience enhanced. This is true both in work and in life generally. I'm a true believer that we are here for a good time not a long time and that life is for living.
Source: www.traveldailymedia.com