The beautiful reason why you'll save 25% off Banyan Tree Bangkok this year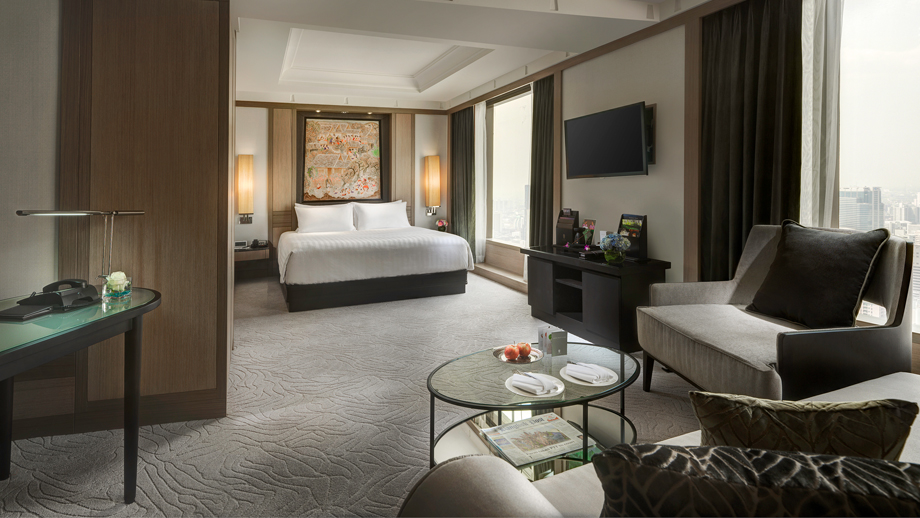 In the travel trade, we all chase the best deals, price and promotions for our customers. And delivering a great deal at one of the most stunning accommodations in Bangkok – well, it's a no-brainer.
This year, right until 19 December 2019, a rather wonderful 25% off is on offer at Banyan Tree Bangkok. But the story behind the discount is rather wonderful, too.
It all started over 30 years ago, when the founders of Banyan Tree Hotels & Resorts bought their very first piece of land, around the tourist hotspot of Phuket, on the Andaman Sea in southern Thailand. It was a place of startlingly vivid and very beautiful blue lagoons, but further investigation found this to be the byproduct of the tin mine that had gone before.
Instead of turning their back on a 'bad' investment, Ho Kwon Ping and his wife Claire started to regenerate the toxic soil, bringing back indigenous vegetation and planting no less than 7,000 trees. After many years of carefully turning this land back into the thriving paradise it had once been, the first Banyan Tree resort – the eco-sensitive Banyan Tree Phuket – was opened in 1994.
In all its renowned luxury – the famously attentive staff, the incredible decadence of its food and beverage, and the soaring architecture of the all-suite, urban spa hotel Banyan Tree Bangkok – it is sometimes forgotten that Banyan Tree remains a leader in responsible travel.
Providing experiences that are sensitive to not only the environment but culture surrounding its properties, the original Banyan Tree brand is based on values that other hotel brands are only now playing catch-up with, in order to please a new, environmentally and responsibly focused travel-going public. Sustainability is one of the cornerstones of the impressive Banyan Tree 'empire' of four hotel brands, 29 hotels and resorts in 10 countries.
How you'll save money booking at Banyan Tree
Do the math and you'll see that first resort opening was 25 years ago – and Banyan Tree is celebrating their birthday lavishly.
Banyan Tree Bangkok is taking part in the celebrations by saving you a full quarter of the bill when it comes to their best available rate, their world-famous on-site spa, all their food and beverage, and even off retail purchases in their shopping gallery.An Exceptional Experience activity is also included free of charge, from three categories: Celebrate Self (and spoil yourself a little), Celebrate Relationships (and spoil those you love with a joint activity), or Celebrate Community (by becoming immersed in the culture around you). The last category also offers the chance to take part in a conservation activity – and what a lovely opportunity to celebrate the founders of Banyan Tree, setting a high sustainable standard, all those years ago.
Source: https://www.traveldailymedia.com