Outrigger acquires Mauritius beachfront property
Hawaii-based Outrigger Hotels and Resorts announced today that it has purchased from Dubai-based Kingdom Hotel Investments the 181-key Movenpick Resort and Spa Mauritius in the island nation of Mauritius in the Indian Ocean from Dubai-based Kingdom Hotel Investments. The transaction closed on May 29, 2013, for an undisclosed amount.
"This acquisition marks the exciting new expansion of Outrigger into the Indian Ocean," said David Carey, president and chief executive officer at Outrigger Enterprises Group. "With over 66 years' of experience in tropical, beachfront resort destinations, our acquisition of this beautiful, absolute beachfront property in the south of Mauritius fits perfectly with our expansion strategies. We plan to have Outrigger resorts in the best beachfront locations in the best resort destinations in the Asia-Pacific region," he said.
The property closed on May 29 for an extensive six-month renovation and revitalization that will touch all guest rooms, public areas and grounds. The hotel will reopen by the end of the year as the Outrigger Mauritius Resort and Spa.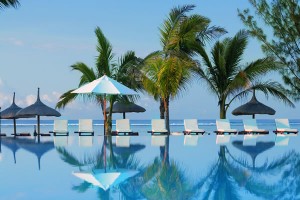 The Outrigger Mauritius Resort and Spa sits on the southwest coast of the Republic of Mauritius, located roughly 2,000 kilometres off the southeast coast of Africa. Just a 45-minute drive from the international airport and a similar distance from the capital of Port Louis, the resort is surrounded on three sides by the nature preserve of Bel Ombre. All 181 rooms face the ocean, offering views of the resort's white sand beach and the turquoise waters of the Indian Ocean.
When it reopens, the resort will have three swimming pools, a 1,800 square metre spa, three restaurants, and a children's club and pool. The renovated resort also will have an exclusive Club level of guest rooms and suites with all the personal touches that Club guests are accustomed to receiving.
Source: www.breakingtravelnews.com