Starwood Unveils Growth Plans for 2013
Building on its 2012 momentum with the most hotel deals signed since before the global economic crisis, Starwood Hotels & Resorts has said it anticipates a strong year of openings and new hotel agreements signings in 2013.
"Rising wealth, increasingly global businesses and a digitally connected world are creating unprecedented demand for travel and new travel patterns, and we continue to be as bullish as ever about our long-term growth," said Frits van Paasschen, President and CEO. "Whether it's manufacturing in Vietnam, mineral resources from Nigeria, or outbound tourism from Brazil, Russia, India or China, globalization is spurring economic development and creating many exciting expansion opportunities for our business."
In 2012, Starwood signed a total of 131 new hotel management and franchise agreements which represented an increase of 17% over 2011 signings levels, including 31 conversions, 12 of which opened during 2012.
The company said it will also continue to focus on identifying the right partners for continued development in Brazil, Russia and throughout sub-Saharan Africa.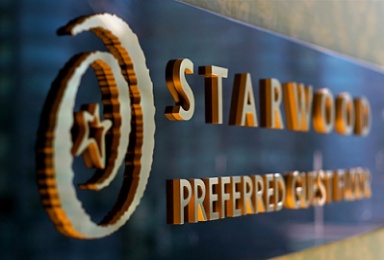 Asia remains a high priority market for Starwood, accounting for approximately 25% of Starwood's existing hotel rooms and over 50% of Starwood's pipeline.
"Our owners are uniquely positioned to benefit from Starwood's global presence, scale, powerful systems and strong, growing base of loyal customers around the world. As part of our balanced approach to development, we are also seeing significant opportunities in established markets where conversion momentum continues, and record low supply and growing demand are driving growth," Mr. van Paasschen, added.
Luxury
15% of Starwood's pipeline of new hotels are in its luxury portfolio, including an impressive pipeline in Asia Pacific and many conversion opportunities that exist around the world.
In 2013, Starwood will celebrate the opening of The St. Regis Abu Dhabi and the re-openings of two luxury icons and members of the Luxury Collection, the Gritti Palace and Prince de Galles, after significant, multi-million dollar restorations.
New openings for the Luxury Collection include: The Castle Hotel, Dalian (China); Vana Belle, Koh Samui (Thailand); and Palacio del Inka (Peru). Starwood will open its first W Hotel in mainland China with W Guangzhou and the first W alpine ski resort with W Verbier (Switzerland).
Upscale Brands
Sheraton will continue to fuel Starwood's growth with nearly 20 planned openings in 2013, a historic number of openings as the brand moves towards its milestone 500th opening in 2015. Sheraton has 57 hotels now operating in China and another 9 expected in 2013.
Westin is also experiencing meaningful growth around the world and expects to open its 200th hotel this year. Expected openings for 2013 include The Westin Birmingham (U.S.); The Westin Chennai Velachery (India); The Westin Houston Downtown (U.S.); The Westin Haikou (China); The Westin Sanya Haitang Bay Resort (China); The Westin San Jose (U.S.); The Westin Chongqing Liberation Square (China); The Westin Qingdao (China) and The Westin Singapore Marina Bay (Singapore).
After a significant investment in its hotels, Le Méridien is benefiting from growing brand recognition and deal signing momentum around the world. Planned 2013 openings include: Le Méridien Dallas, The Stoneleigh (U.S.); Le Méridien Atlanta Perimeter (U.S.); Le Méridien Zhengzhou (China); Le Méridien Saigon (Vietnam); Le Méridien Dhaka (Bangladesh); Le Méridien Cairo Airport (Egypt); Le Méridien Mahabaleshwar Resort & Spa (India) and Le Méridien Jiaonan Resort (China).
Source: www.asiatraveltips.com