Four Seasons Hotel Firenze Appoints Massimiliano Musto as General Manager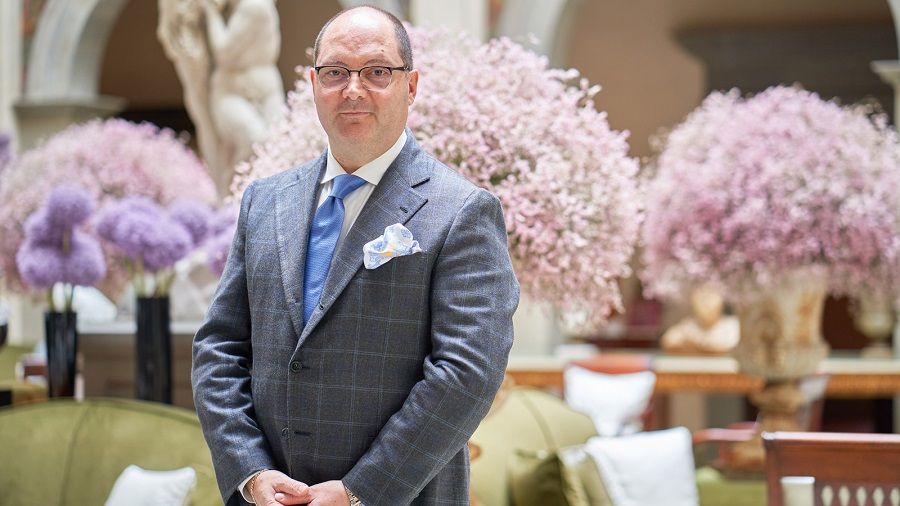 "This is like coming home for me," indicates Massimiliano Musto, known as Max, about his new assignment as General Manager of Four Seasons Hotel Firenze.
A native from Naples in the south of Italy, Max has been with Four Seasons since November 1998 where his very first assignment as Restaurant Manager at The Regent Bangkok (formerly a Four Seasons hotel) gave him a fantastic platform on which to grow. His path in the company has taken him across many different countries and continents, working for many Four Seasons properties: from Four Seasons Hotel Alexandria at San Stefano to Four Seasons Resort Mauritius at Anahita, from Four Seasons Hotel Tokyo at Marunouchi to Beverly Wilshire, A Four Seasons Hotel, from Four Seasons Hotel Singapore, to the most recent ones: he has been General Manager at Four Seasons Hotel Moscow and, finally, General Manager at Four Seasons Resort Chiang Mai.
Max has begun his career in hospitality more than 30 years ago, when he moved to Scotland to learn English. From there, he travelled the world gaining much experience, especially in the food and beverage department, from London to Ski Lanka, before arriving in Bangkok and beginning his journey with Four Seasons.
"After so many years spent abroad, I am excited to be back in my native country to lead the iconic Four Seasons Hotel Firenze. With its rich history and amazing grounds, the property is a destination in itself," comments Max Musto.
Thanks to his worldwide experience, Max has had the opportunity to work with a great diversity of nationalities, making him a strong believer in the importance of teamwork to achieve a common goal.
"I strongly believe in teamwork and in the importance of working all together for the same reason. I am sure that with the great team I have in Florence – many of the employees have been working here since the pre-opening! – we will continue to create exceptional experiences for our guests," promises Max.
Source: https://ftnnews.com