dusitD2 to Open in Nairobi Q3 2013
Dusit International is expanding its dusitD2 brand to nairobi, the group's second property on the African continent.
dusitD2 nairobi, slated to open in Q3 2013, is located at 14 Riverside, an exclusive development in downtown Nairobi, Kenya.
Flanked by high end residences, universities, government offices and embassies, dusitD2 nairobi will feature a mix of all day dining outlets, meeting facilities, spa and a terrace bar.
"The favourable growth prospects and infrastructure of Kenya's capital city provide an excellent foothold from which to further develop our brand on the African continent," said Dusit International Managing Director and CEO, Mr Chanin Donavanik. "In concert with our international expansion plans, we aim to solidify our presence in Africa and explore opportunities in locations such as Masai Mara, Mombasa, Dar es Salaam and Kampala."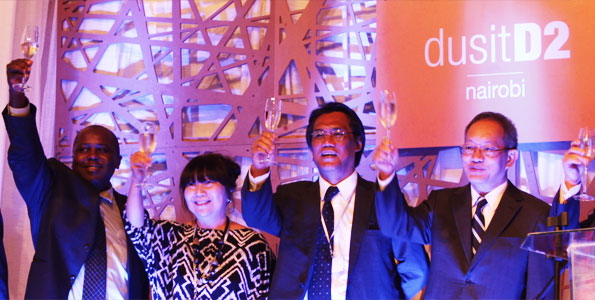 Though this is the company's second location on the continent, it is its first in sub-Saharan Africa. The company first entered the African market in 2009 with the opening of Dusit Thani Lake View in Cairo, Egypt.
Source: www.asiatraveltips.com