Centara Hotels & Resorts reveals global expansion plans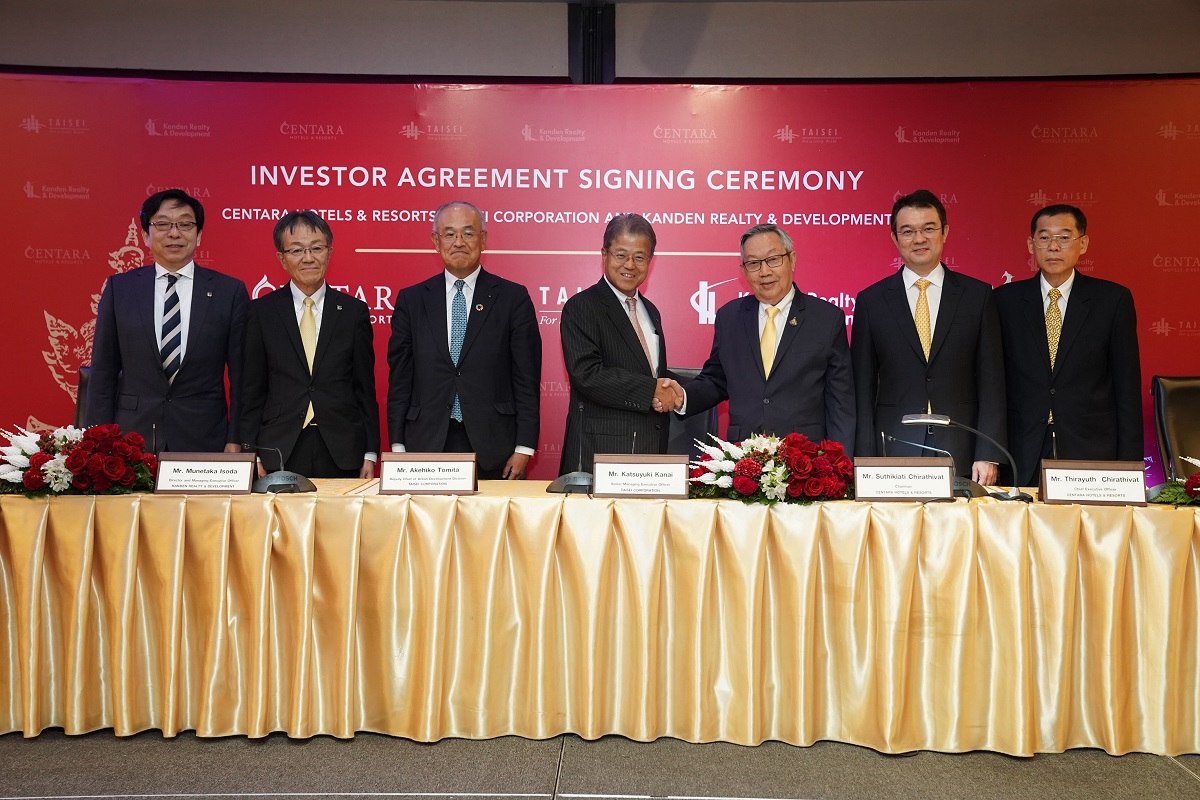 Thailand's Centara Hotels & Resorts has announced a strategic five-year development plan that will see its global portfolio grow to over 130 hotels in more than 50 countries by the end of 2022.
According to the Centara's official statement, the company will see a number of initiatives including the expansion into new global markets, extending its iconic position throughout Thailand, introducing new brands and MICE offerings and launching a series of new luxury experiences.
Gaining ground in Thailand
Centara, currently expanding its domestic portfolio, recently celebrated the opening of Centara Sonrisa Residences & Suites Sriracha, on Thailand's Eastern Seaboard. It has also added three hotels in the Mai Khao Beach area of Phuket.
Most recently, Centara Ao Nang Beach Resort & Spa Krabi, which is the only branded resort on Ao Nang Beach, opened its doors in October. Following this, COSI Pattaya Naklua Beach will start welcoming guests this November. These new agreements extend the group's Thai portfolio to 38 hotels and resorts in operation, with many more under development.
Expanding in new global markets
Centara recently signed a joint venture agreement for its inaugural property in Japan: Centara Grand Hotel Osaka, which is scheduled to open in mid-2023.
At the start of the year, Centara also made its debut in Qatar with the launch of Centara West Bay Residences & Suites Doha. Following an agreement with the same owner, Centara will add two more properties in Doha: The B Premiere Hotel, an 85-room property under the Centara Boutique Collection which will open early next year, and Centara Al Bustan Hotel Doha, which is under construction and due to open in 2021.
Southeast Asia is also a key area of expansion. Centara recently signed an MoU to manage six properties in Myanmar, including the 95-key Centara KMA Resort Inle Lake, which will start welcoming guests in early 2020. In Laos, the company has sealed management agreements for three new properties, including Centara Grand and Centra by Centara hotels in Luang Prabang and COSI Vientiane Nam Phu. These are in addition to Centara Plumeria Resort Pakse, which is scheduled to open in 2020.
Finally, Centara has revealed plans for a significant expansion of its portfolio in Vietnam, with the goal of opening at least 20 new hotels nationwide in the next five years.
Centara's international portfolio and pipeline now extend to 13 countries: Cambodia, China, Indonesia, Laos, the Maldives, Myanmar, Oman, Qatar, Sri Lanka, Japan, Turkey, the UAE and Vietnam.
Source: https://www.traveldailymedia.com